The LVVTA is taking me back to the High Court yet again. This will be the fourth time in the High Court, and once in the Court of Appeal.
COURT DATE IS NOW SET FOR 18TH MAY 2020, JUDGEMENT AFTER THAT COULD TAKE 6 TO 9 MONTHS- that is about a year from now. This is all about statements last published on this site about 5 years ago.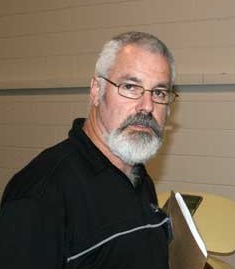 Mr A.P. (Tony) Johnson, CEO of the LVVTA
This is for alleged defamation for material that has not been visible on this website for four years or more.
The material started as constructive comment from a group of LVV Certifiers (now all forced out) on how the Low Volume Vehicle Certification system needed to improve.
The NZTA conducted major changes to the LVV system since that time, as a result of complaints, and further investigation is likely under the current overhaul of the NZTA regulatory functions.
It can be seen on the Incorporated Societies web site how much this is costing the LVVTA. More costs are yet to show from the Court of Appeal, and from this forthcoming case, if it goes ahead. All of this will be paid for by anyone needing a LVV Certification.
Not sure exactly what the LVVTA hopes to gain from proving Defamation against me (even if they succeed).
We have made an offer to LVVTA to end this now- and no response
We have had the first pre-trial conference with Palmer J- its all going well- so look forward to yet another win. (I really must find another retirement hobby)