Burstner, Adria, Arrantea and similar European makes of motor homes may NOT be legal for New Zealand roads.

The Low Volume Vehicle Technical Association has decided that seat structures made of wood or fibreglass DO NOT MEET THE LOW VOLUME VEHICLE STANDARD 185-00.
Even if the vehicle has been approved for use in Great Britain or other EU Country, it may not meet the requirments for New Zealand.
If the vehicle is a HEAVY VEHICLE, (over 3500kg GVM) this ruling does not apply.
If the vehicle has a "Whole of Vehicle" Compliance document or plate, this ruling will be avoided, since the Low Volume Vehicle process is avoided.
Here are examples of Camper Van seat construction: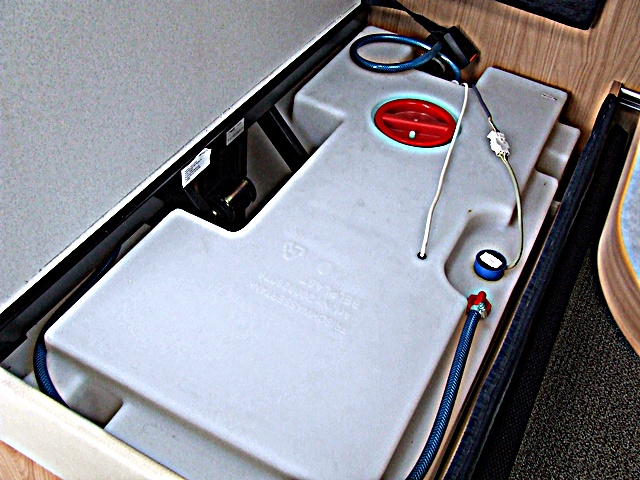 This is the seat structure in a Burtner Motorhome, the MDF seat structure is sunstantial, and fixed to the steel Seat Belt Anchorage frame. The water-tank is also mounted into this structure.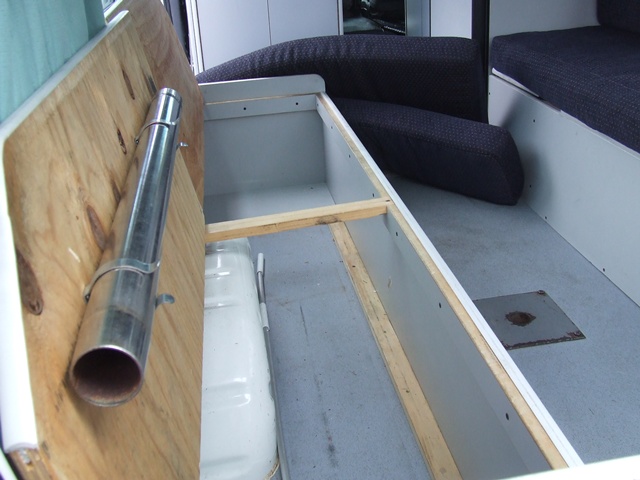 This is a side-berth in a Toyota Hiace Camper Van. The weakness of this is obvious- the frame is only fixed down with small woodscrews to the false floor. This is NOT SUITABLE for a seat, a seat-belt SHOULD NOT be fitted in this vehicle.
If a Camper Van or Motor Home has to go through the New Zealand Low Volume Vehicle system, it will need :
1 A Seating position with a seatbelt for each sleeping berth- (e.g. If 4 berth, this means two seats ADDITIONAL to the two front row seats.)
2 Evidence that the Seat-Belt Anchorages have been tested to the required standards.
3 Seats made from wood, plywood, MDF, Fibreglass etc REPLACED OR FRAMED OUT in steel.
Low Volume Vehicle Seatbelt Anchorage Standard
Low Volume Vehicle Seat Standard