NEWS 13th November 2020- Strike Out application by LVVTA and NZTA fails
A company forced by the NZ Transport Agency (NZTA) to stop building wheelchair-access vehicles is suing the government body and its offshoot the Low Volume Vehicle Technical Association (LVVTA) for losses "expected to exceed $5 million."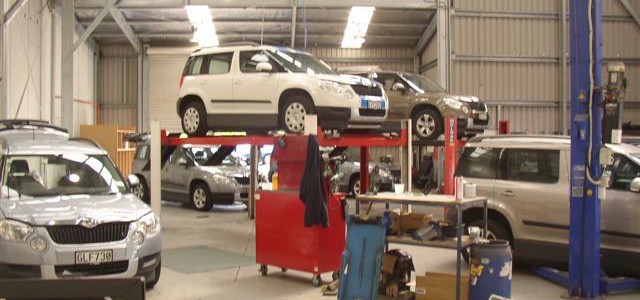 Lawyers for vehicle manufacturer Drive NZ Classic Ltd (DNZC) have filed a statement of claim in the High Court against the LVVTA as first defendant and the NZTA as second defendant.
The filing claims both the LVVTA and NZTA were negligent in their dealings with DNZC and had "no legal power" to force it to close its production facilities.
It says the LVVTA made "public statements, including to customers and prospective customers (of the vehicle modifier), which were incorrect and negatively affected (its) reputation." It also says LVVTA misled the NZTA.
Roger Phillips
DNZC was formerly known as U-Drive Mobility (UDM), a Waiuku-based company owned by automotive businessman Roger Phillips (above). It modified Skoda Yeti vehicles for wheelchair users to drive themselves.
UDM built 10 vehicles from June 2011 to June 2013, certified by the LVVTA and its appointed agent and priced between $85,000 and $100,000. Nine were sold in New Zealand and one in Australia.
The first car had an original steel floor and was sold in January 2012. The second car was one of nine with aluminium composite floors. It was sold later in 2012 to an Australian customer.
Between October 2012 and June 2013, UDM modified the remaining eight Skoda Yeti vehicles. Meantime, it had applied to the LVVTA to move into volume production.
"On an unknown date," says the statement of claim, "LVVTA received a complaint or complaints from competitors of UDM regarding the UDM vehicles."
Yeti3
In December 2013, the NZTA notified the owners of the vehicles that certification had been revoked and they could no longer drive them on public roads.
LVVTA and NZTA said it had issues with seatbelt anchorages, the aluminium composite floor, use of adhesives, the independent rear suspension, durability, workmanship, and insisted that UDM further modify the vehicles.
UDM did so between December 2013 and July 2014. It hired independent engineers to test modifications and present findings to the LVVTA and NZTA.
But the NZTA refused to certify the vehicles. The statement of claim filed by Hamilton law firm Braun Bond and Lomas says the refusal was "based on erroneous grounds, a misunderstanding of the evidence presented to it, and a failure to accept advice and test results from independent and qualified experts in the relevant fields."
The plaintiff DNZC claims an amount to be quantified before the hearing and interest on the sum from the date the relevant loses were suffered. A date for the hearing has yet to be set.